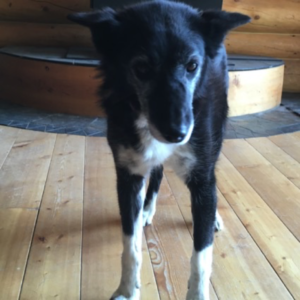 Name: Stella
Aliases: N/A
DOB: 05/01/2009
DOD: 07/13/2023
Breed: Alaskan Husky
Acquired: From our next door neighbor.
Bad Habits:
~ Picky eater
~ Picky leader
Likes:
~To whine :)
Update 2019: Stella, just like her sissy Maya, is the sweetest girlie! She is still running in the team, but we moved her back from lead to point because it seemed like she didn't want to run in lead anymore– possibly due to cataracts.
Read postings about Stella