The StinkyPups moved from Ontario to Yukon in October 2020. This was nearly a return trip from our 2015 journey from Fairbanks, Alaska to our home of 5 years in L'Amable, Ontario. Our destination was our new home 40 minutes north of Whitehorse, in the Deep Creek subdivision.
Greg took a new position with the Yukon Government, and we relocated for the position, and also to fulfill a goal of moving further north, for longer mushing seasons and a bigger mushing community.
Similarly to 2015, we had a caravan of 3 vehicles with trailers, 6 humans, and 24 sled dogs (in 2015 we moved with 34 sled dogs). The 2020 team consisted of:
Sarah & Rosie, a mother-daughter team. Rosie is staying on with us in the house, after the move, to learn how to be a sled dog handler.
Nicole & Brittany, two friends from Ontario who had never met Greg and Ilana, and who were ready for a great travel adventure.
Greg & Ilana, your StinkyPup hosts.
The Stinkers: Allie, Axel, Bear*, Chaos, Cozzy*, Floppy, Geri, Jack, Kraken*, Maude*, Maya*, Medusa*, Moe*, Moose, Myra*, Phanty*, Siren*, Spike*, Stella*, Ted, Timber, Wayne*, Yukon, Zeus*
*These dogs made the 2015 trip with us from Fairbanks, AK to L'Amable, ON.
Greg & Rosie drove the Big Red Tundra, with an 8-hole dog box in the truck bed, towing a 16-hole dog box. The Tundra had most of the human and dog supplies for the journey. Two dogs (Floppy and Myra) rode in the back seat.
Ilana and Sarah drove the Subaru Forester, towing our ATV on a small utility trailer. They had three dog passengers (Maude, Spike, and Moose). Sarah learned to drive a standard shift on the go!
Brittany and Nicole stepped up to drive the huge 26′ U-Haul truck, towing a trailer with our fence panels.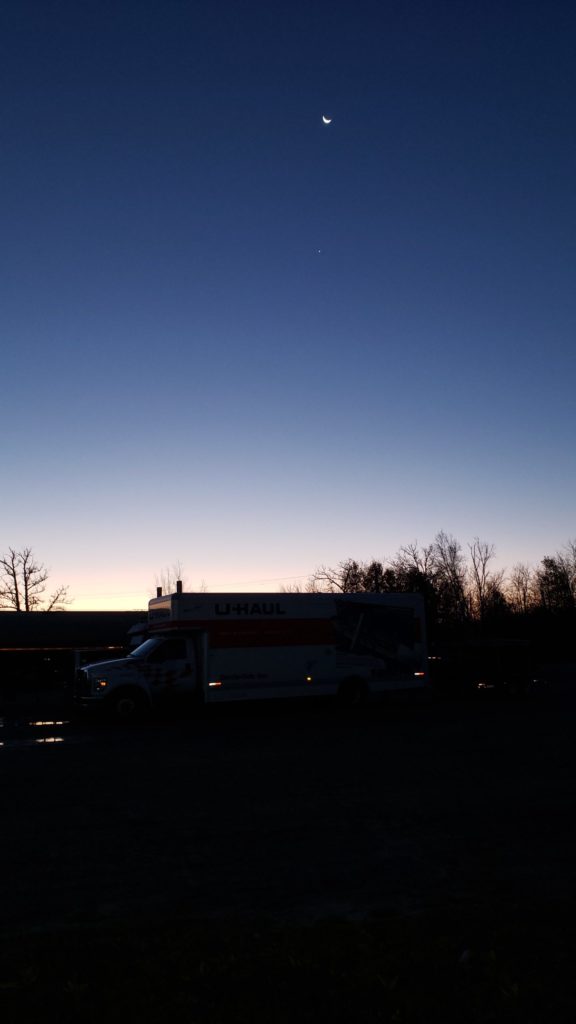 The plan was for a 7-day journey, with travel days of around 12 hours each (shorter on the first and last day). Most of the caravan made it to our destination in 8 days, instead, but the U-Haul and trailer were delayed due to tire problems on the Alaska Highway.
In a series of postings, you can follow the story of the Stinkypup's journey across Canada.
[This is Post 1 of 11]