The dogs have been going crazy all day. Greg went out to investigate earlier and didn't see anything and thought it was a deer hanging around.
I went out this afternoon, and saw Mr. Turtle with his snout against the fence of Phanty's pen.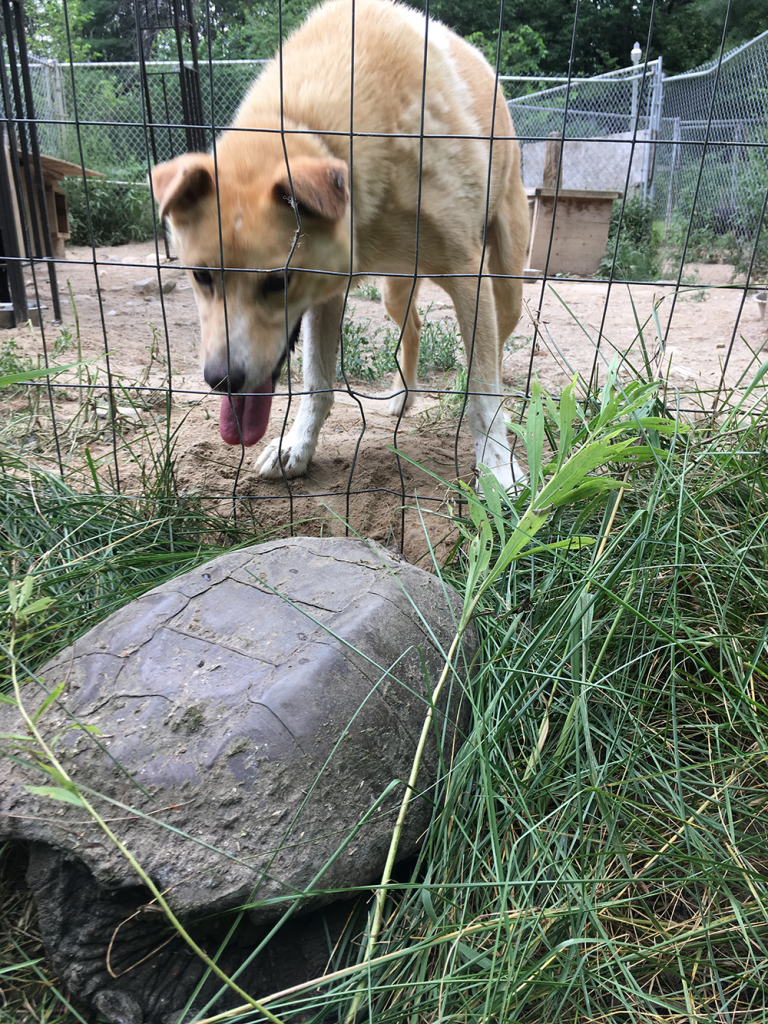 Mr. Turtle was quite a big turtle.
Greg and I performed a turtle rescue by using shovels to lift him into a wagon, and then carrying the wagon to the trail, and then pulling the wagon to the trail near our lake.