In mid-2015, the Stinkypups moved from Fairbanks, Alaska to L'Amable, Ontario (see https://stinkypup.net/2015/06/28/the-journey-begins/ to read about the epic journey). There are many, many cultural, social and economic advantages to living in the cottage country area of Ontario. For example, we have found that Canadian maple syrup is tasty, and quite reasonably priced.
Ap thing Ontario has a lot of is biodiversity. There are more types of trees, flowers, agriculture, and animals than encountered in Fairbanks. In Fairbanks, we had frequent moose sightings, and a few perilous (https://stinkypup.net/2007/03/05/fcking-moose/ and https://stinkypup.net/2014/06/04/ilana-gets-charged-by-a-moose/).
In L'Amable, though, we have had a few nice sightings. One of our favorites is a family of wild turkeys (or, it might be a flock of unrelated birds). In the spring, we saw a momma and babies. In the fall, we see a group of 8 or so, nibbling the grass of the front yard. These are some large birds, with subdued but interesting coloring.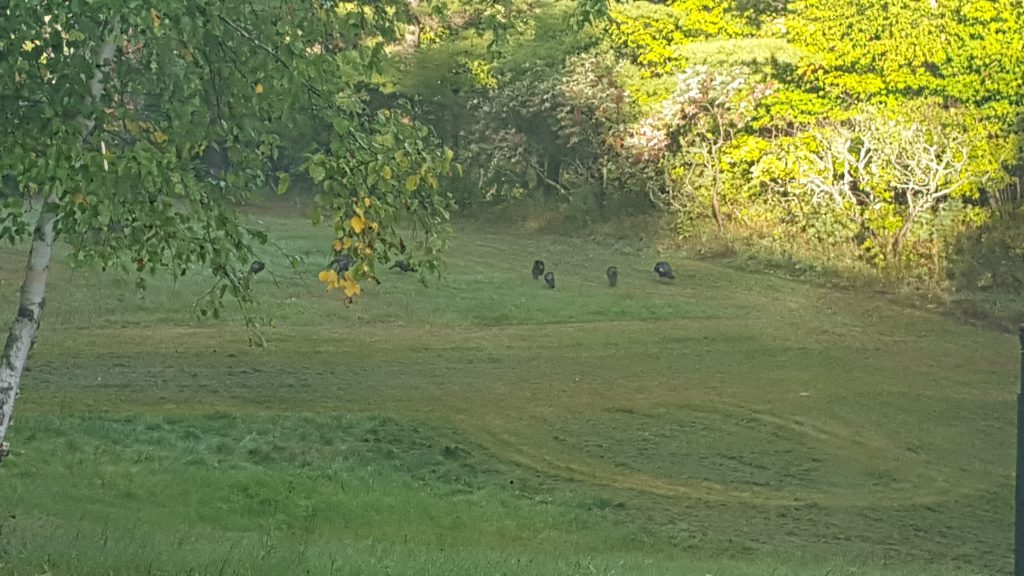 We have also seen an adolescent moose, along the Heritage Hastings Trail (our regular jogging & mushing trail). This was a treat, since we were skeptical that moose actually live in the area. There are plenty of white-tailed deer, and we have seen sign of elk, but only one moose.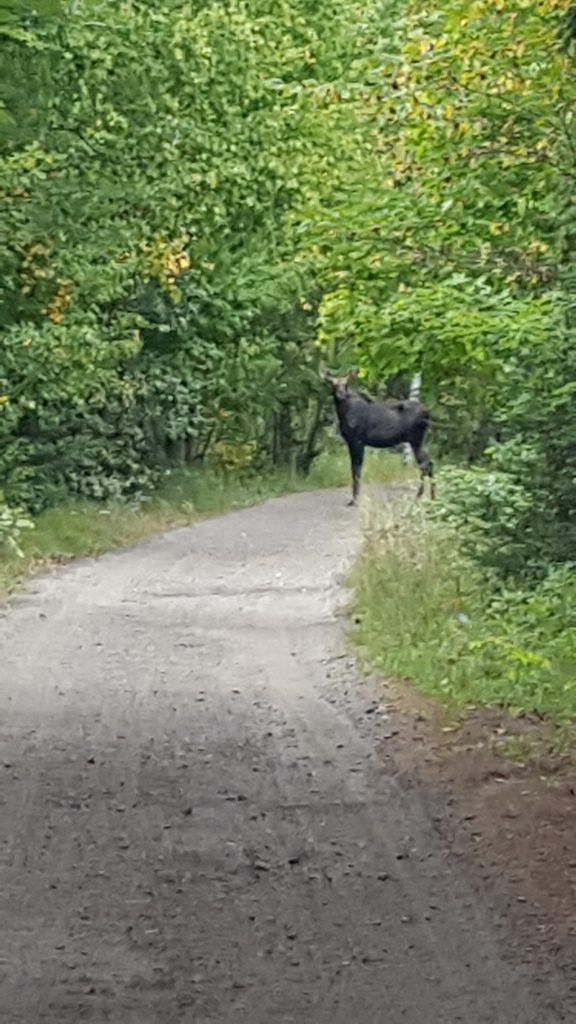 Another new sighting is a red fox, on our front yard. The fox might have been curious about the turkeys, or looking in our garden, or on some other errand. We often hear yipping and barking at night, and although it's probably dogs, it might sometimes be foxes.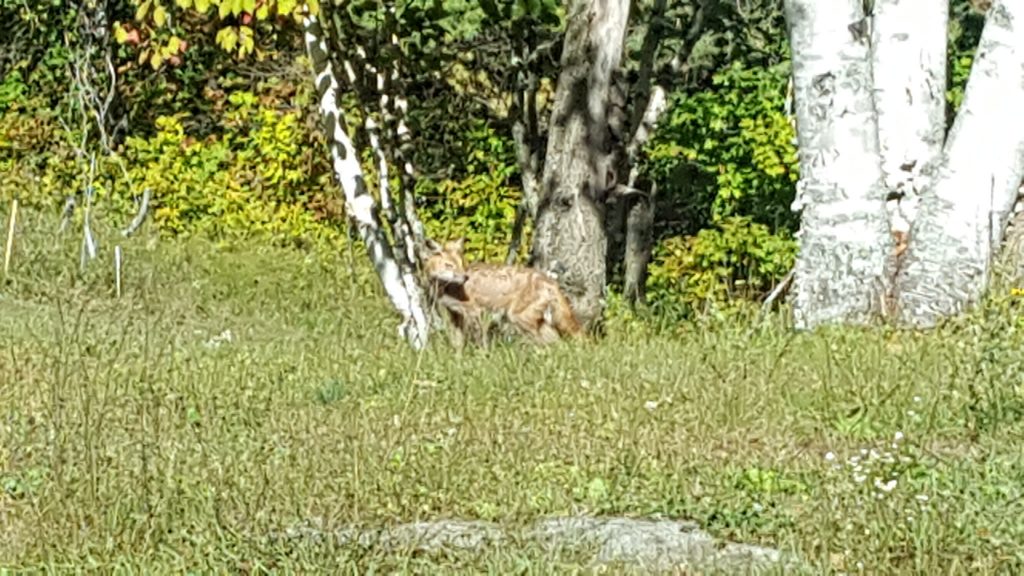 We have also seen many frogs and snakes. There are no snakes in interior Alaska, and frogs and toads were seldom seen. One bonus is that the biting insects are fierce in Ontario (mosquitos, deerflies and horseflies), but not nearly as fierce as the 19 species of mosquito that dine on human and canine alike, in Fairbanks.