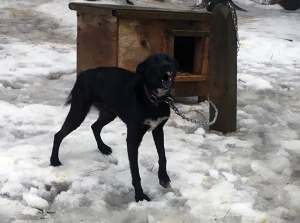 Name: Axel
Aliases: Runtly
DOB: Dec. 2018
Acquired: A kennel in Ontario
About: Axel is Allie's pup. She is very strong; and she's also quite squirmy.
Likes: Food; To run around with her mom Allie and auntie Geri.
Bad Habits: Jumps on Ilana and digs her sharp nails into her.