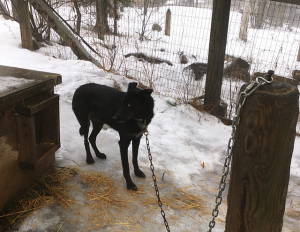 Name: Allie
Aliases: AllieAllieAllie
DOB: Jan. 2015
Acquired: A kennel in Ontario
About: Allie has been running in lead for us and seems to do a better job than her kennel mate Geri. Allie is a sweet little girl that has won our hearts. She is Axel's mom.
Likes: To be pet!!
Bad Habits: Doesn't always finish her dinner.