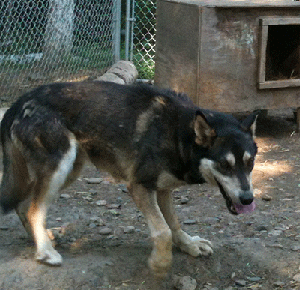 Name: Goblin
DOB: 2007
Date Adopted: June 19, 2013
DOD: March 7, 2016
Breed: Alaskan Husky
Acquired: From neighbor
About: Goblin is very shy and will not let us catch or touch him. We're working on befriending him. He is Myra's sister.
Bad Habits: Doesn't want to be touched or caught.
Likes: Dinner!
Read postings about Goblin