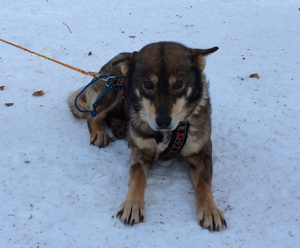 Name: Dru
Aliases: Dru girl; Girlie
DOB: 5/1/2006
DOD: 10/24/2019
Breed: Husky
Acquired: From our next door neighbor.
Bad Habits:
~ None– but she is very shy
Likes:
~To run!
~To bark during dinner time.
Update 2019: Ms. Dru retired in 2017. She still wanted to go, but I thought it would be best for her to retired. Dru is still extremely shy. She never comes over for pets and isn't very social with the other dogs.
Read postings about Dru