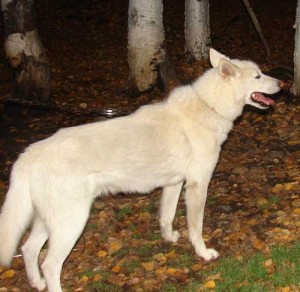 Name: Daniel
Aliases: Danbo, Bobo  Danny
DOB: 2009
Date Adopted: Sept., 2011
DOD: Dec. 4, 2019
Breed: Alaskan Husky
Acquired: From my friend JG.
About: Daniel is a really sweet guy. He's a little bit on the clueless side– we thought he was deaf at first, but I think he's just getting settled into his new home. Danny didn't last in the sled dog yard very long. Nobody liked him– poor guy. So he's now an "insider" who gets picked on every now and then.
Bad Habits:
~ Humping;
~ Picking on the blind guy, Chez and the old guy, Magic
~Bringing carpets outside through the dog door
Likes:
~Dinner
~To stand over Bruno and Maude
Read postings about Daniel