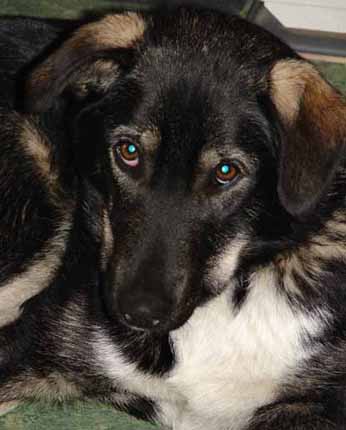 Name: Bruno
Aliases: Bruno-Baby, Snausage, Boono
DOB: 03/31/2006
DOD: April 14, 2018
Breed: Lab and Husky(??)
Acquired: Found on Chena Hot Springs Road with his Mom (Matilda) and 3 siblings (Sam, Muggle, and Loki).
About: Bruno has grown up in to a fine young man.  When he was younger, we tried Bruno out as pet dog who ran as sled dog. He liked to run, but got attacked on the trail by a passing team, so that ended his sled dog career.  Bruno is a very important member of the family, and sleeps on the bed with us every night.
Bad Habits:
~ Whines like his mom (his human mom).
Likes:
~To put his sisters head in his mouth.
~To sleep on his mom's feet.
Read postings about Bruno