Friday night, we began to contemplate driving to our new home north of Whitehorse without the U-Haul. We spoke to the service provider and U-Haul that morning, to find that the needed tire and rim did not seem to be available, and due to poor road conditions nobody would be visiting the truck until much later in the day.
We served the doggies a nice breakfast in Wye Lake Park, and Greg dropped off the key with the service provider. We were on the road again, with some revised seating for people and dogs.
There was still time for one more blowout on the utility trailer! Pulling into gas stop in Teslin Lake, we found the tire had blown some time back and we were riding on the rim. Greg replaced it (yes, we had spares and tools!) and everyone got a little lunch. There was a little snow on the ground, and the roads were mostly in good shape – the Territory had been cleaning the roads all morning.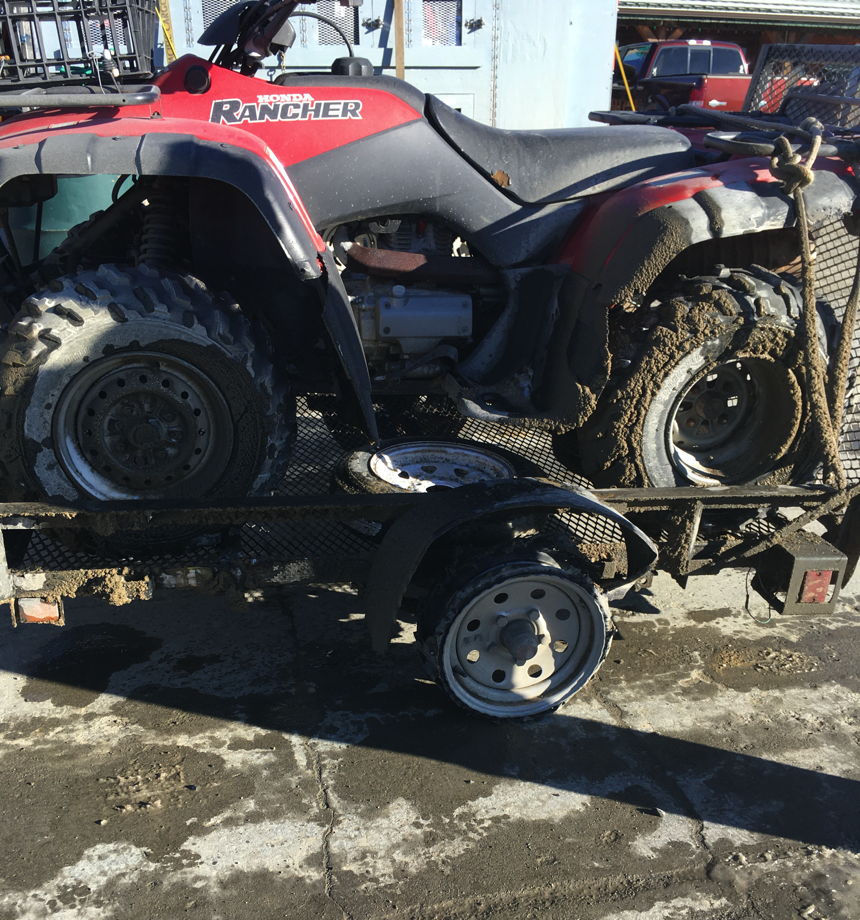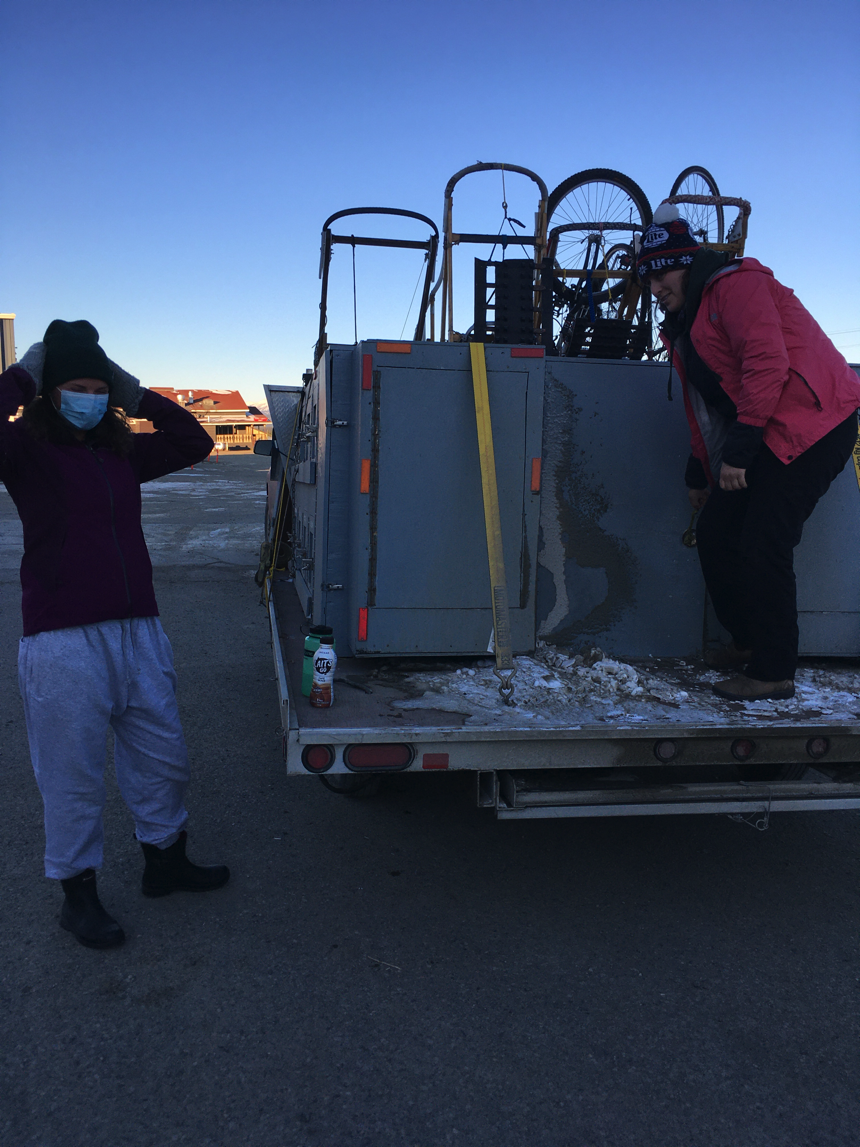 We were in the home stretch, and made it without further incident!
It was an abrupt and a bittersweet moment when we dropped Brittany and Nicole off at the Skye Hotel across from the airport in Whitehorse. Their plane was to leave at 5:30am the next day, which would have meant that we'd have to leave our place at 3:30am to get them to the airport on time.? We are sad that they didn't get to see the new StinkyPup place. However, Brittany will be back in January 2021 for work and has a welcome invite to stay with us and go dog sledding; and Nicole and her boyfriend Fred will be up in February 2021 to visit Brittany– and they too have an open invite! We're looking forward to their visit!
Finally, we arrived at our new home, in the Deep Creek area around an hour north of Whitehorse, at sunset. It was glorious.
[This is Post 10 of 11]