The Stinkers are very ready to put on more miles. Today we attempted a new route with 14 dogs, Greg as the musher and Ilana in the basket.
The goal was to haw (turn left) onto Old Detlor road from Hastings Heritage trail.
It didn't work out as planned. Nikki and Roo wanted to go straight. Greg tried stopping the team, but there wasn't any place to hook down and it was difficult to hold them back, so we crossed the road where we were supposed to turn left.
I jumped out of the basket to turn the team around, which was quite the challenge. I needed to escort Roo past Capella– arch enemies. After I turned them around they pulled the team past Old Deltor Road, so we weren't able to turn right. I untangled everybody. Nikki's cable tug line broke and she was free. Bear unharnessed himself. I tied a new line for Nikki and harnessed Bear and off we went!
One of our concerns of going out in the day on a Saturday was snowmachines. Nikki hugs the left side of the trail instead of the right, so it's a bit of a problem since oncoming snowmachines are riding on the left side of the trail. Or, the team hogs the entire trail (see photo below). Indeed, Nikki and Roo were inches away from being hit by a snowmachine. We'll refrain from mushing in the daytime on the weekend.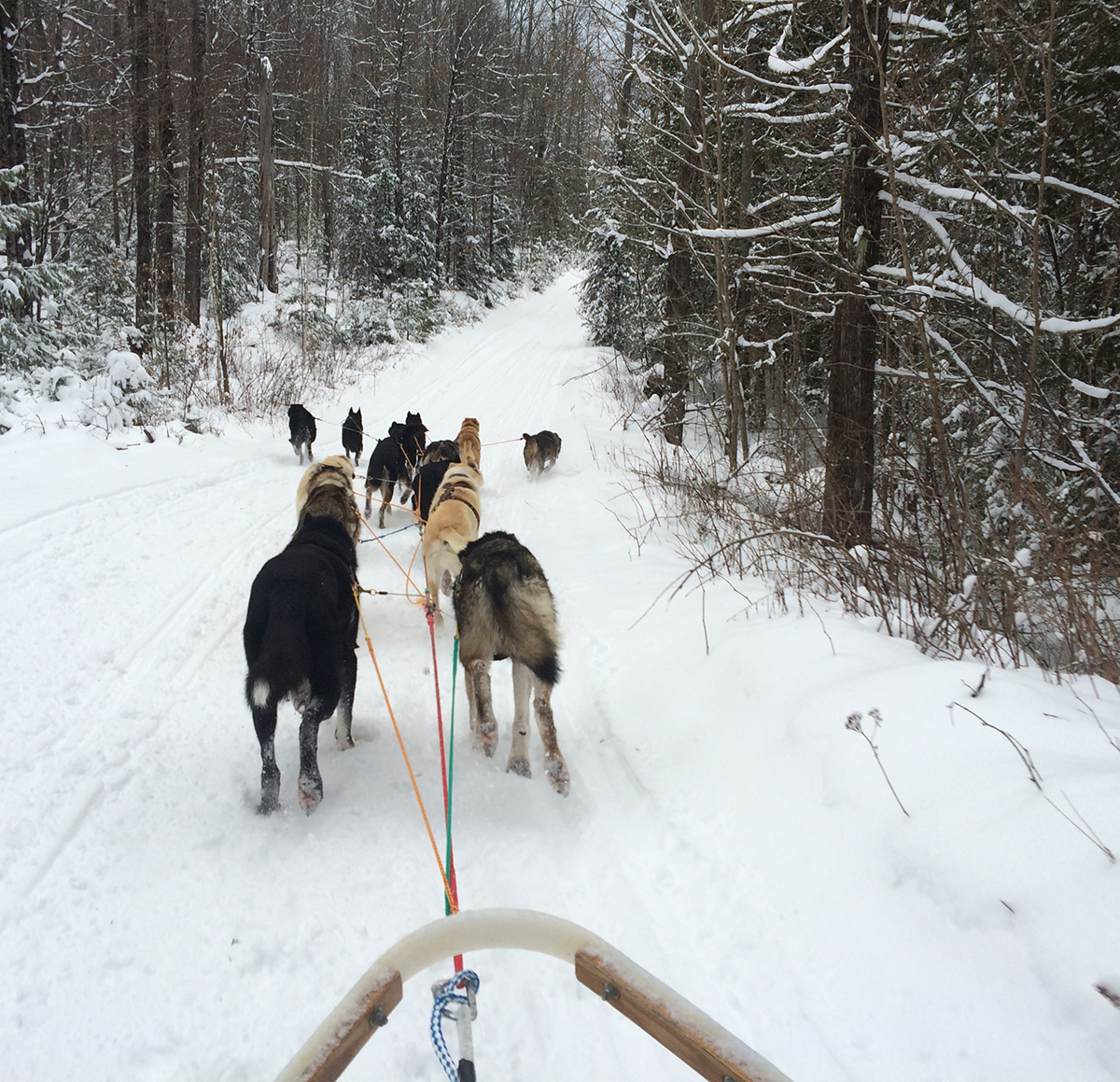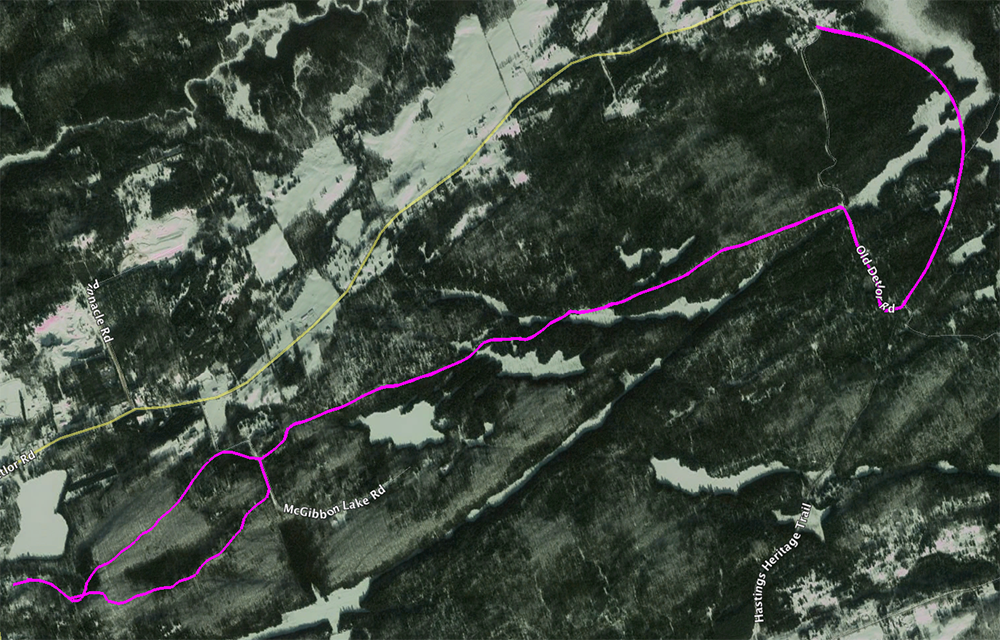 The Team
Nikki & Roo (Lead)
Wayne & Stella (Point)
Phanty & Siren (Team)
Dru & Medusa (Team)
Capella & Zeus (Team)
Bear & Moe (Team)
Kraken & Recluse (Wheel)