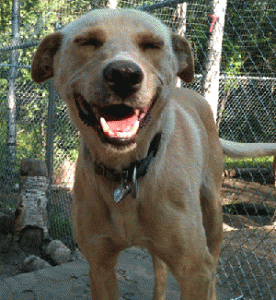 Name: Myra
DOB: 2006 (per Jodi)
Date Adopted: June 19, 2013
DOD: Dec. 26, 2020
Breed: Alaskan Husky
Acquired: From neighbor
About: Myra is a sweet little girl who loves to get pet and jump onto her box. She is Golbin's sister and Foxtail's daughter. Foxtail wasn't our dog, but I ran him once and he was a professional sled dog!
Bad Habits: None.
Likes: Pets and snacks.
Dec. 2013 update: Myra (also spelled Mira) pulled a muscle in her back left leg. We thought it was an Achilles heel injury, but the vet said it was a torn muscle. She wore a cast for a couple of weeks until she ate it off. Now that it is off she is not putting much weight on the leg. We have a vet appt. next week. She is now an inside girlie, as the vet said her mushing career is finished.
Read postings about Myra